I am employed as a Research Associate at the UCL Institute for Risk and Disaster Reduction (IRDR) and UCL Humanitarian Institute. My background includes research into the field of disaster risk reduction, community vulnerability and resilience, GIS and remote sensing, climate change adaptation, conflict and migration, humanitarianism, and climate justice. I hold a PhD in Disaster Risk Reduction from the University College London (UCL), a joint MSc in Geospatial Technologies from Germany, Spain and Portugal; and a Bachelor of Urban and Regional Planning degree from Bangladesh University of Engineering & Technology (BUET).

Research Interest: Disaster Risk Reduction, Vulnerability and Resilience, GIS and Remote Sensing, Urban Planning Techniques, Culture and War, Humanitarian Ethics, Forced Migration, and Climate Refugees.

Hobby: Traveling, Stamp and Coin Collection, Reading Books, and Writing Blogs.
Recent Award:  The 'ICT for Mountain Development Award 2015', for developing a Web-GIS based early warning system for the landslide vulnerable communities in Chittagong, Bangladesh, by the International Centre for Integrated Mountain Development (ICIMOD).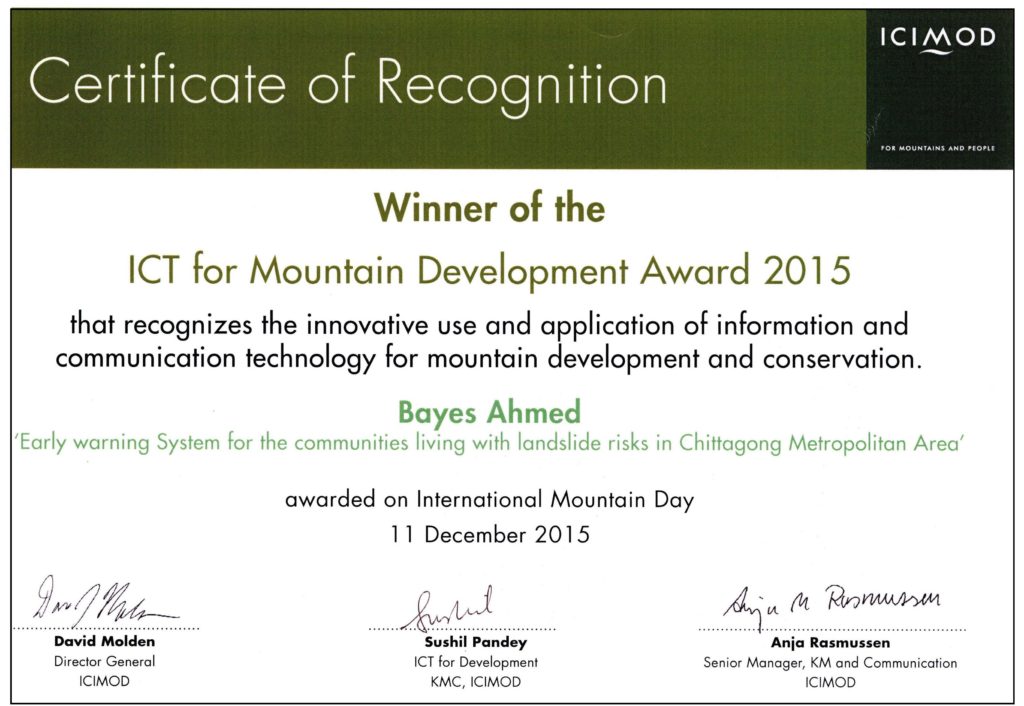 "Our Research Team in front of UCL Main Quad"